Interim Director for Research & Instructional Services and Business & Entrepreneurship Librarian
Genifer Snipes is the Interim Director of Research & Instruction Services as well as the Business & Entrepreneurship Librarian at the University of Oregon. She is the primary contact for the Lundquist College of Business, its Portland satellite programs, Department of Economics and campus-wide entrepreneurial initiatives. She is also the Interim Librarian for Public Relations, Advertising, and Strategic Communications within the School of Journalism & Communications.
As an educator, Genifer works with UO faculty, students, and staff to support business research education and activities in the classroom and across campus. A particular area of focus is entrepreneurial education where she regularly helps entrepreneurs conquer the ins and outs of competitive intelligence and secondary market research, and assess data-driven market sizes, product feasibility, and target markets. Her support of campus entrepreneurship efforts led to her being awarded the UO Campus Innovator of the Year Award in 2020.
She earned her BA in History from Centre College, MS in Library Science from the University of Illinois Urbana-Champaign, and MS in Integrated Marketing Communications from West Virginia University where she worked as their first Business Librarian. Genifer's professional interests include entrepreneurial research education, data literacy, and competitive intelligence research.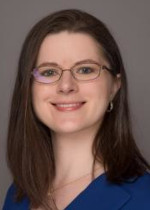 Research and Instructional Services
Mailing Address:
1299 University of Oregon Libraries, Eugene, Oregon 97403-1299
Subject Areas:
Public Relations and Advertising Research
Business
Economics