Communications and Outreach promotes the mission of the UO Libraries and its relationship to the UO community and community at large through the development of original graphic design and photography, exhibits, special events, news, and social media outreach.
NEW! Library personnel who wish to submit a communications project request may use the submission form on Iris.
Library News
The library's home page and linked news page provide up-to-date information on all aspects of library operations of interest to our users. Visit the news page for announcements about events, services, and resources designed to facilitate academic research and instruction.
Sign up for our quarterly e-newsletter, the Erudite Duck, to keep apprised about collections, acquisitions, faculty and student research projects, and more.
Social Media
The library also communicates with faculty, staff, donors, students, and friends via our social media sites including Facebook, Twitter, and Instagram. Please follow us on a platform of your choice.
Stock Photography
Communications and Outreach manages the UO Stock Photos collection which features up-to-date photographs of campus scenes, buildings, and happenings. To browse the collection or order an image, visit the UO Stock Photos collection.
Exhibits
Each year, the UO Libraries presents a number of educational exhibits intended to highlight the strengths and diversity of the library's collections, promote special programs and campus events, and celebrate library and university milestones and accomplishments.
UO Libraries Communications and Outreach provides assistance in designing, producing, and installing library exhibits. For specific questions regarding library exhibits, contact Mandi Garcia.
Community Relations
The library sponsors numerous events and activities of interest to the university community and the general public. Visit the library's events calendar for more information.
Communications and Outreach Staff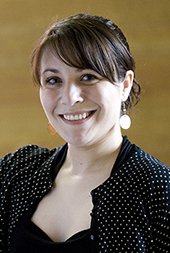 Mandi Garcia
Creative Content and Communications Specialist
541-346-0761
amandag@uoregon.edu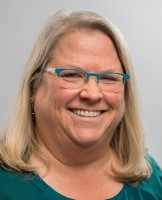 Kate Conley
Editorial Content and Communications Specialist
541-346-1880
katec@uoregon.edu