International Network Coordinator
Dale Smith is the International Networking Coordinator at the Network Startup Resource Center at the University of Oregon. The Network Startup Resource Center (NSRC) is a non-profit activity that has worked since the late 1980s to help develop and deploy networking technology in various projects throughout Asia/Pacific, Africa, Latin America and the Caribbean and the Middle East. Partially funded by the National Science Foundation, the NSRC focuses on education and outreach capacity development in emerging regions. The NSRC provides technical and engineering assistance to international networking initiatives building access to the Internet, especially for academic/research institutions and non-governmental organizations (NGOs).
Prior to joining the NSRC, Dale was the Director of Networking and Telecommunications at the University of Oregon. Over the course of his 30-plus year career at the University of Oregon, Dale worked to develop networking facilities for the University of Oregon and the surrounding region. He participated on the team that installed the first Internet connection in Oregon, installed the first networked computer at the University, and led the group that designed, installed, and maintained the University of Oregon campus network.
Dale has been active in national networking forums, including representing the University at Internet2 conferences and meetings. In the Internet2 community, Dale serves as the chair of the Emerging NREN Special Interest Group and is a member of the International Strategy Program Advisor Group. From 2007 through 2011, he served on the board of The Quilt, a non-profit organization focused on advancing the cause of regional networks throughout the United States.
Since 2006, Dale has been involved in the NSRC and has given numerous talks at International meetings and has taught in many workshops throughout the world. He has helped people build networks throughout Africa and South Asia and is widely recognized international expert as a campus network and national research and education network engineer.
Dale received both a Bachelor of Science and a Master of Science degree in Computer Science from the University of Oregon.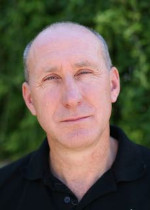 Network Startup Resource Center