Social Sciences/Education Librarian
Katherine Donaldson is the UO Libraries' primary liaison to the College of Education, providing research consultations, information literacy instruction, and collection development services.
She received her MLIS from the University of Washington and her BA in History with minors in English and American Studies from Macalester College in St. Paul, Minnesota. She has previous professional experience at Loyola Marymount University and the University of Washington.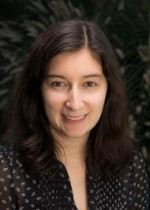 Research and Instructional Services
Mailing Address:
1299 University of Oregon Libraries, Eugene, Oregon 97403-1299
Subject Areas:
Communication Disorders
Counseling Psychology
Education
Family/Human Services
Grants / Foundations