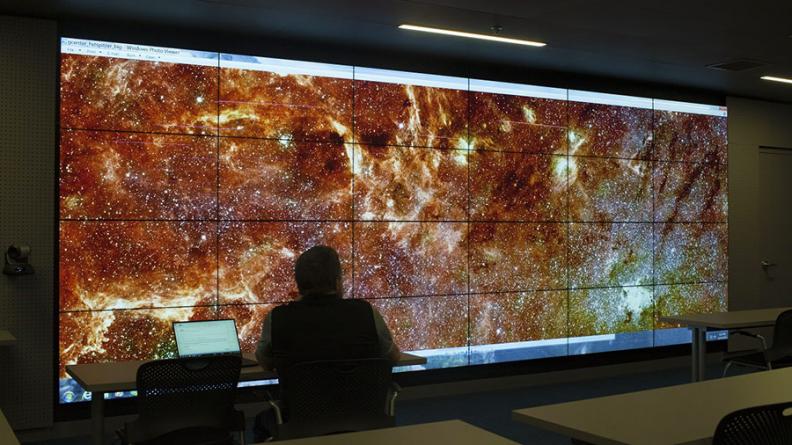 The visualization wall system is comprised of 24 HD displays connected to create a 50-million-pixel screen. Additionally, the room includes three 85" 4k screens along the sides of the room which allow for multiple devices to be displayed.  The room can be reserved for instructional use, research, or uses which take advantage of the high resolution large scale of the wall to render or analyze data.
Availability and Uses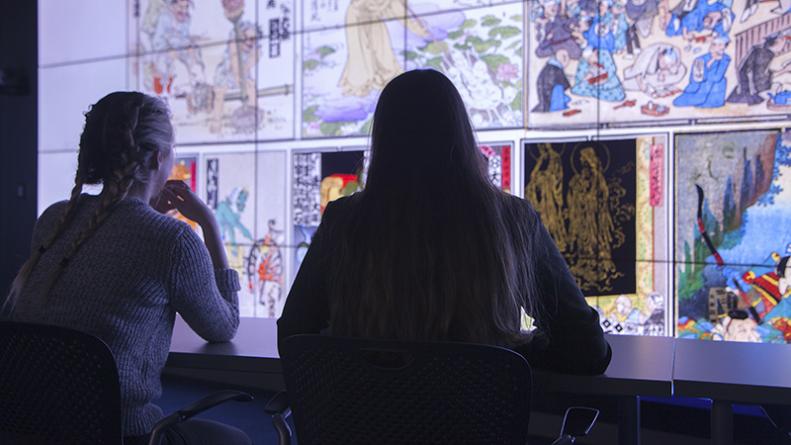 The PSC visualization lab is available for UO Students, Staff, and Faculty. To reserve the space or locate lab-specific resources go to the Visualization Lab Resources web page.
The space is available first to UO community members who want to use the room's high-resolution display and visualization capacity for instruction or research. Check the calendar before you put in your request.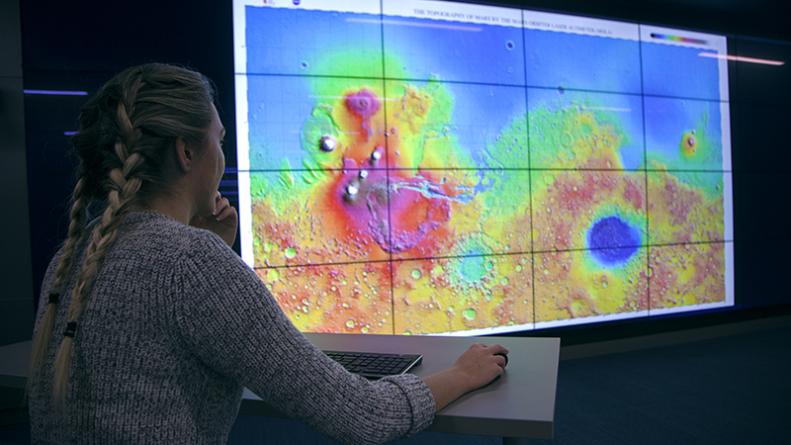 Using the room
Reservations for the room are moderated. Users will receive a response to their reservation request within 1-2 business days. First time users will meet with a Library IT staff member to receive training on using the high-resolution display along with the multisource 4k screens. Requests for new software installations will be submitted to User Support Services staff for processing. Users should expect a minimum of 7-10 business days for a response. The three 85" screens can be used with workstations provided in the room, AirMedia wireless display, or directly through HDMI input. 
Note - The room capacity is 30 people.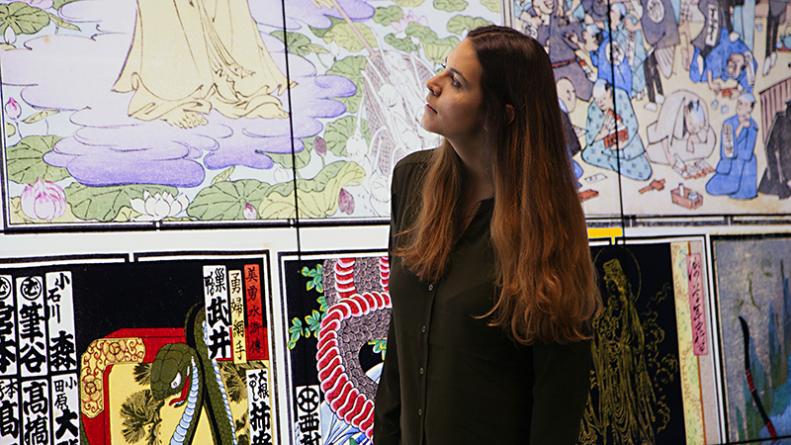 Questions?
Please contact the PSC IT staff, or stop by during weekday hours.