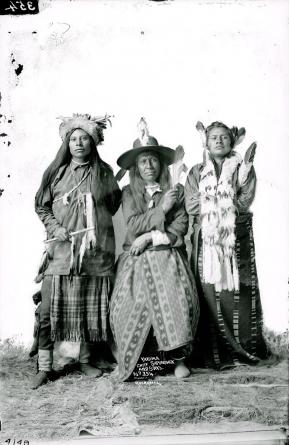 Special Collections contains approximately half a million photographic images in its collections. Particular subject strengths include the history of Oregon and the Pacific Northwest, including the history of timber and agriculture in the region, as well as photographic documentation of various sub-cultures and groups unique to Oregon, ranging from lesbian artist communities to the Rajneeshpuram community in Wasco County. Holdings also include important collections by significant documentary photographers and artists, among them the Doris Ulmann, Tee Corinne, John Bauguess, and Shawn Records. Please contact us if you are looking for a particular image  
See the full list of photography collections in Special Collections A subset of our collections are also available digitally on Oregon Digital Please note, many photography collections are currently unprocessed and unavailable for immediate use We are working through the backlog of unprocessed materials. We do not allow access to our glass-plate negative collections due to the handling issues of the fragile material.
Other significant photo collections in Oregon: Oregon Historical Society, Salem Public Library, Archives of Oregon State University.