News and Highlights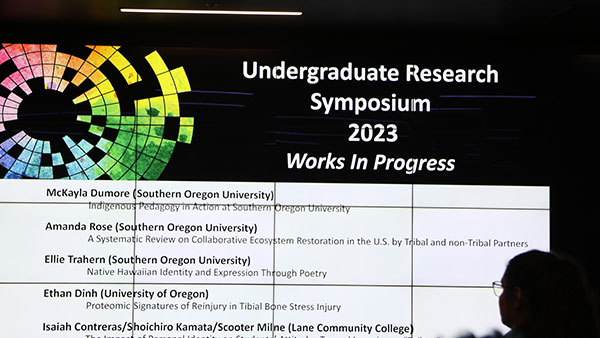 Passion in Progress
The Allan Price Science Commons and Research Library (PSC) hosted the inaugural lightning-round presentations of "Works in Progress" during the symposium. Undergraduate students from the UO, Lane Community College, and Southern Oregon University came together in PSC's VizLab to share their research projects in seven-minute summaries.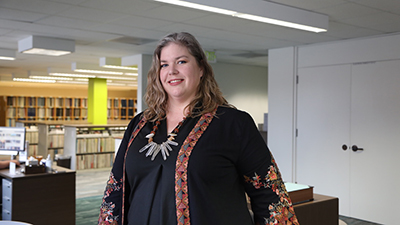 Research Roundup—Spring 2023
Librarians at the UO are dedicated to providing research support to students, faculty members, and other researchers. From collaborating with faculty members and campus museums to teach undergrads about special collections to creating research guides and video tutorials to support instruction, UO librarians contribute to research in exciting, though sometimes less visible ways. Here, we spotlight several research-based endeavors our librarians have been supporting.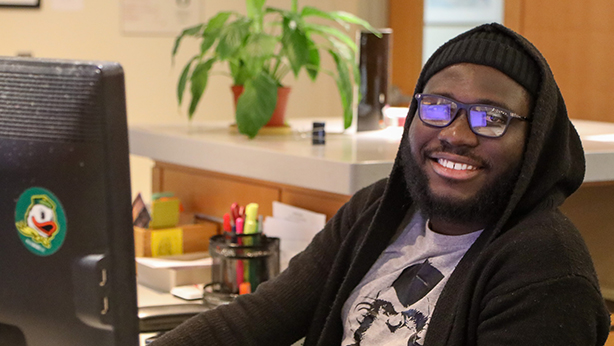 UO Students Excel in Their Libraries Positions 
Preparing students for careers after graduation isn't training they get just in classrooms. They get it in on-the-job training as well. More than 160 students work in UO Libraries receiving real-world, hands-on job experience while helping us meet our mission. Meet just a few of these stellar students in this term's Student Spotlight story.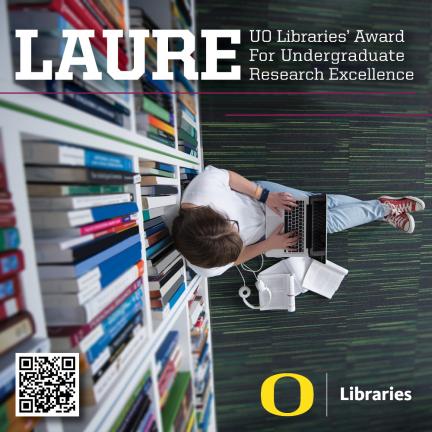 Apply for the Libraries' Award for Undergraduate Research Excellence (LAURE) now!
Congratulations on your research project! Now you have a chance to explain and win an award based on your research experience with the Research Process & Scholarly Growth Essay. LAURE winners will receive a monetary award of $1,500. All entries must be submitted prior to your graduation date and by June 15, 2023. Read more about the award and how to apply!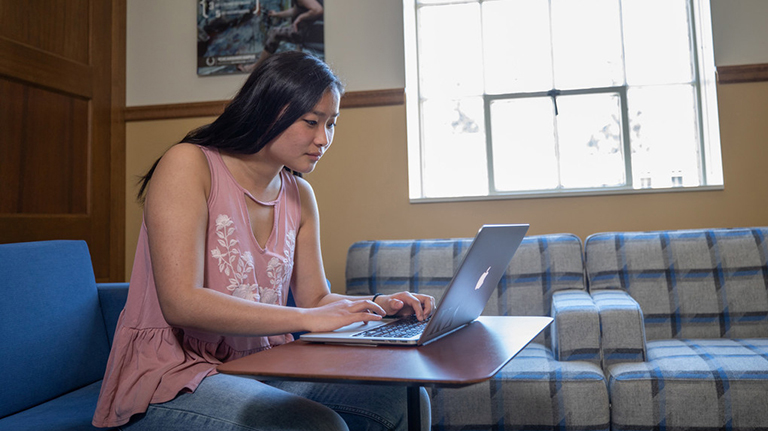 Visit. Explore. Discover
Get to know how to use your libraries with video and interactive tutorials! Learn about library policies and procedures, research practices, online resources and more.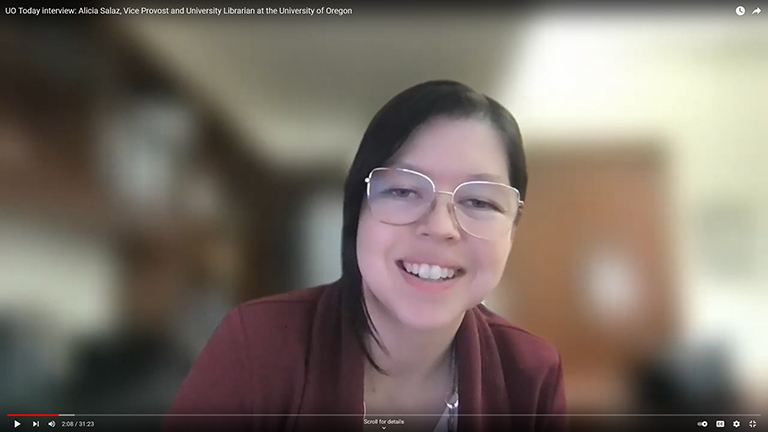 UO Today interview: Alicia Salaz, Vice Provost and University Librarian at the University of Oregon
Alicia Salaz talks about what drew her to work at the University of Oregon and the strengths of the UO Libraries. She also discusses her work as an academic librarian in United Arab Emirates and Qatar, as well as her last position at Carnegie Mellon University.