News and Highlights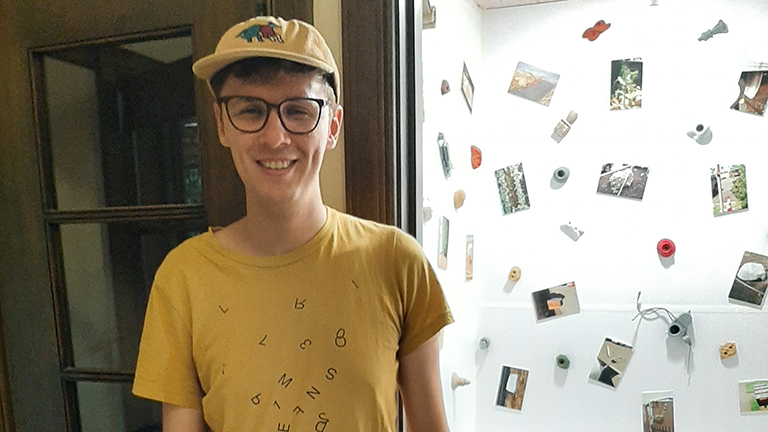 Second Annual Tiny Galleries Now Open!
See how this year's student curators—Connor Gordon (pictured), Elise O'Brien, and Kai Walton—have transformed historic phone booths in Knight Library into miniature immersive experiences.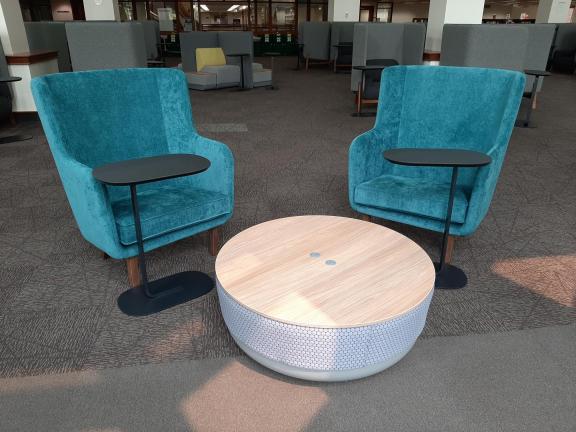 South Reading Room Open House
Knight Library has refurnished its South Reading Room. Help us celebrate on Sept. 28, 3–4:30 p.m. Check out the new variety of comfortable seating and quiet study options, with charging stations built-in. Snacks provided. Meet your subject specialist librarian. Learn more about our spaces and services.

Knight Library South Reading Room, 2nd Floor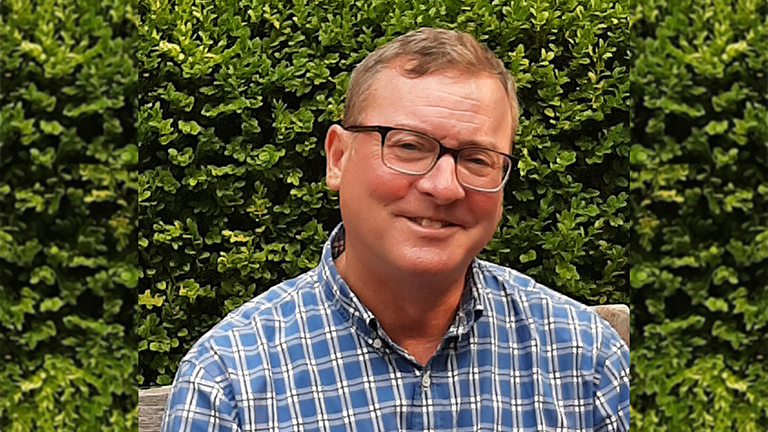 Kevin McDowell Receives Karl Lo Award To Digitize Nosatsu Albums
Kevin McDowell, Japanese Studies Librarian, UO Libraries, has been awarded the Karl Lo Award from the Pacific Rim Research Libraries Alliance. McDowell, in collaboration with colleagues from UO Libraries—Julia Simic, Randy Sullivan, and Sarah Fisher—will use the funds to digitize seven nosatsu albums from the Gertrude Bass Warner Collection.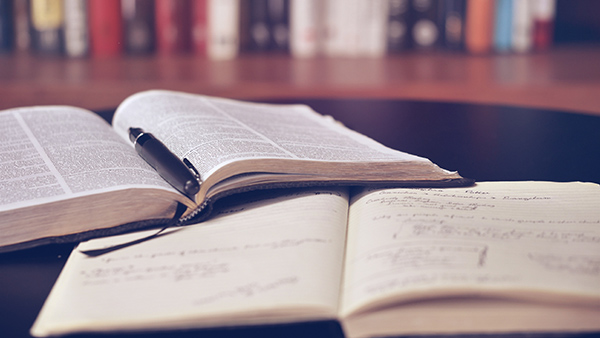 New Access to Full-Text Dissertations
UO students, faculty, and other researchers can now access the full text versions of dissertations and theses via ProQuest's Dissertations & Theses Global service.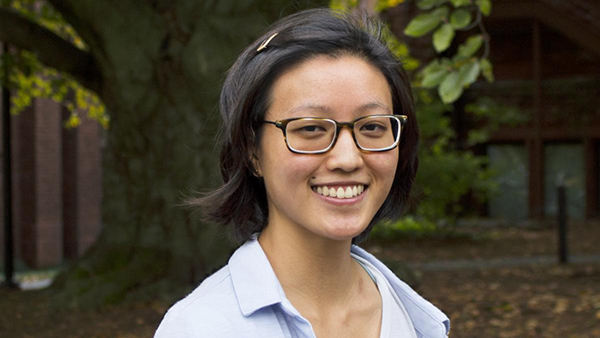 Student Spotlight: Making Waves in Archival Stewardship
Congratulations to Hannah Gershone (MS '23, Env Studies), who was accepted to Simmons University's Master of Library and information science program and received the Society of American Archivists' (SAA) Josephine Forman Scholarship!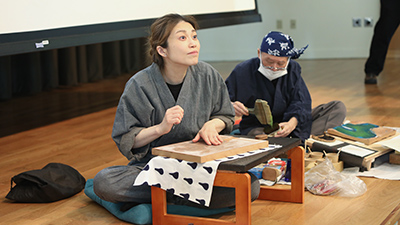 Making Your Mark: Visiting Artists Share Rare Art Form with UO Students
This May, librarians from Knight Library and faculty members from two UO colleges collaborated to bring printmaking artisans from Japan to teach undergraduate and graduate students about a unique art form called nōsatsu.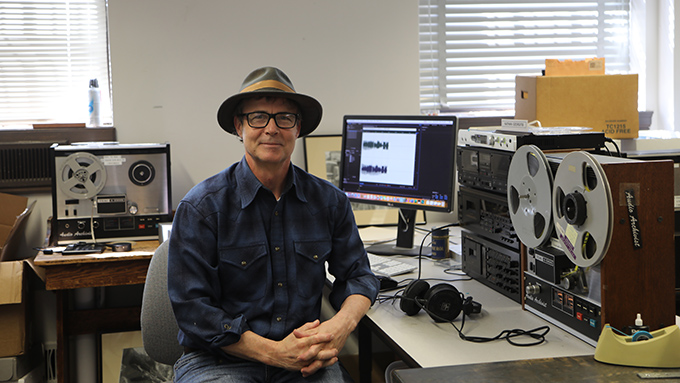 Research Roundup—Summer 2023
Librarians at the University of Oregon are dedicated to providing research support to students as well as to faculty and community members. From aiding undergraduate students on class projects to creating robust online resources, UO librarians contribute to research in exciting, though sometimes less visible ways.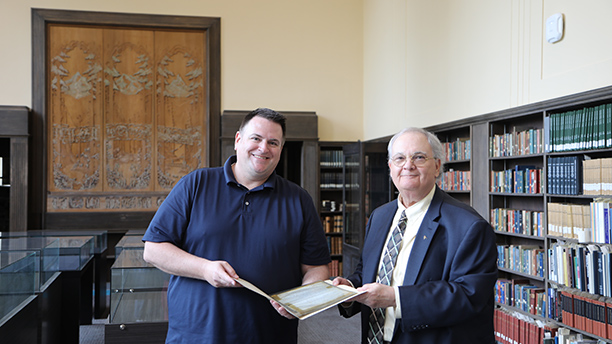 Traversing the Oregon Trail Twice—Pioneer Woman's Journal Returns to UO Libraries
Follow the trials of Elizabeth Goltra's journal as it traverses the Oregon Trail, gets stolen, and is finally returned to UO Special Collections and University Archives more than a century after its original journey.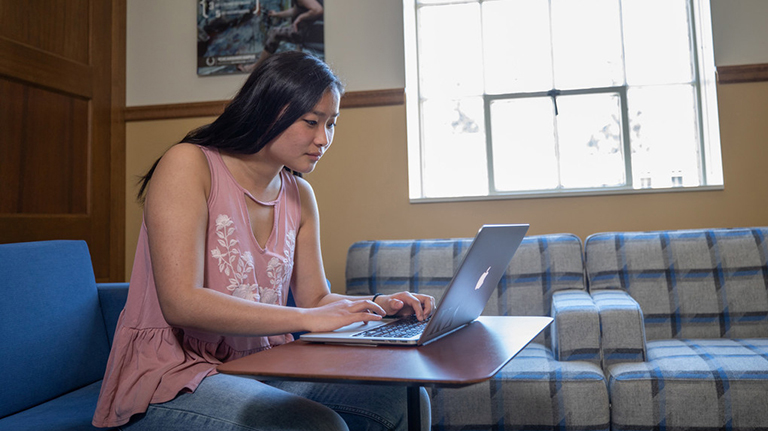 Visit. Explore. Discover
Get to know how to use your libraries with video and interactive tutorials! Learn about library policies and procedures, research practices, online resources and more.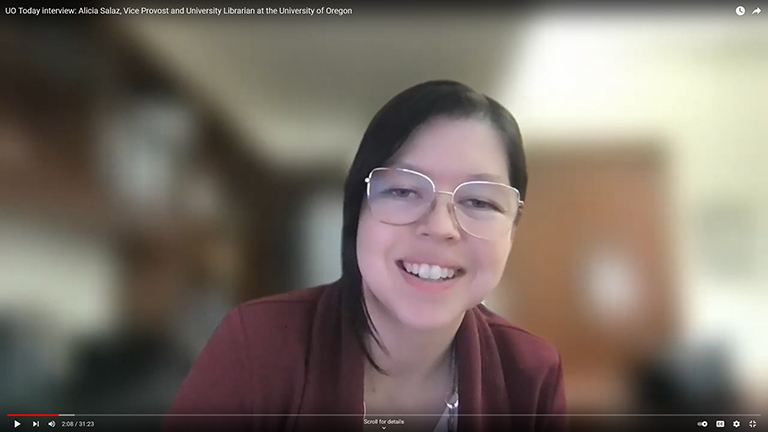 UO Today interview: Alicia Salaz, Vice Provost and University Librarian at the University of Oregon
Alicia Salaz talks about what drew her to work at the University of Oregon and the strengths of the UO Libraries. She also discusses her work as an academic librarian in United Arab Emirates and Qatar, as well as her last position at Carnegie Mellon University.