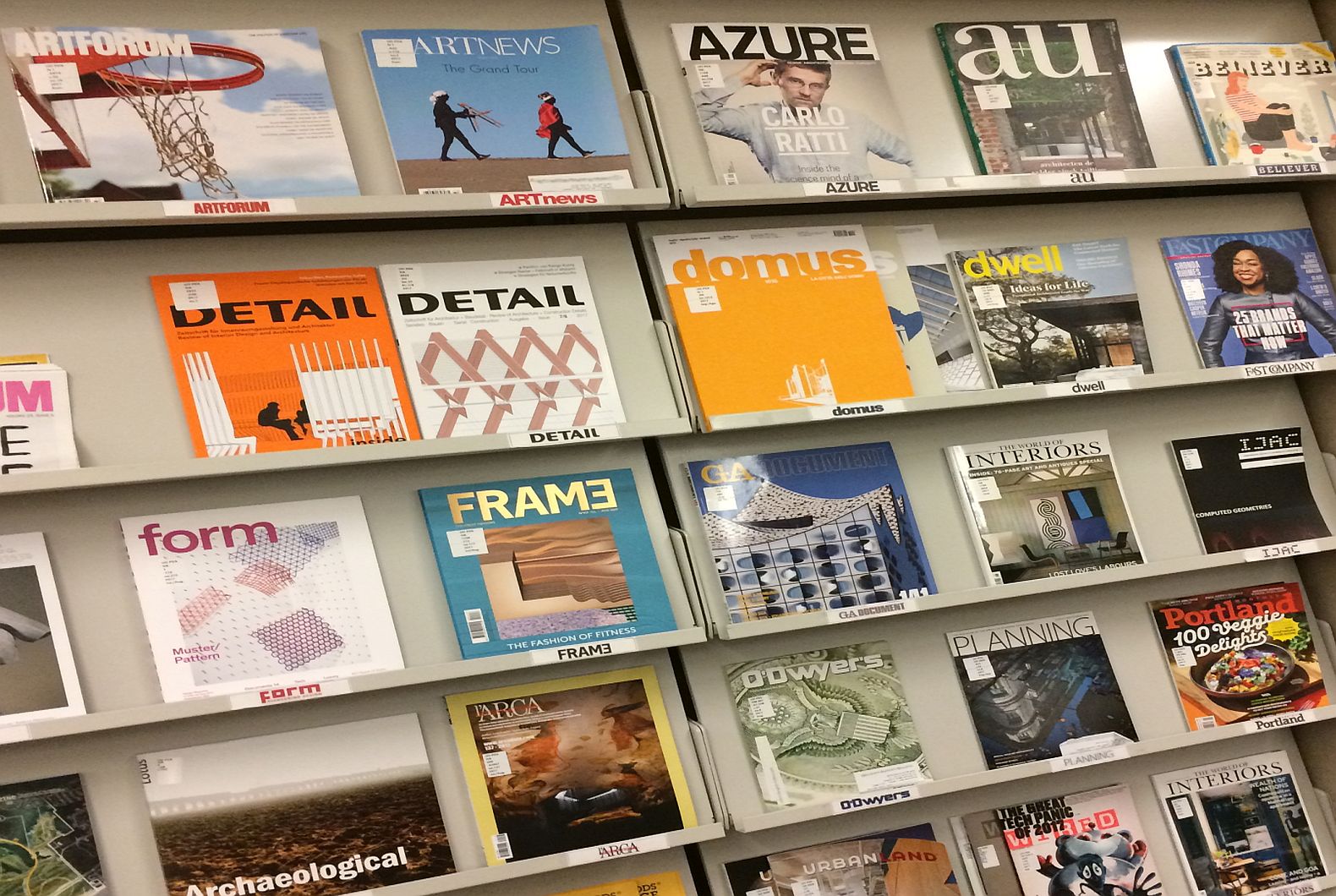 See the guide Requesting Materials from Other Libraries for information on how to request library resources from UO Libraries and beyond. Non-UO users can use an Oregon Card to borrow some UO items.
Books & Periodicals
The Portland library holds a print collection of approximately 10,000 titles which provides core coverage of academic programs offered by UO Portland. Substantially augmenting this coverage are the holdings of the University of Oregon Libraries at large as well as thousands of items in electronic format.
Recent Books & eBooks for Portland Programs
Electronic Resources
The UO Libraries provides a variety of electronic resources in the form of e-books, full-text articles, digital images, streaming audio and video. Over 450 databases provide access to these resources. Browse this selection of representative digital collections.
DVDs
The Portland library holds approximately 450 DVD titles in a variety of genres. Holdings are listed in the UO Libraries catalog (LibrarySearch). Browse the list of titles. The Kanopy streaming video service and other streaming video databases greatly expands such content.
Technology Sandbox
The UO community can borrow from the technology sandbox collection of loaner equipment, which includes a variety of items such as phone and laptop chargers, cameras and camcorders, is available for a 24-hour loan.