No, we're not talking about the earworm jingle many of us learned to memorize our letters. Nor is it a reference to a 50-year-old Jackson 5 song.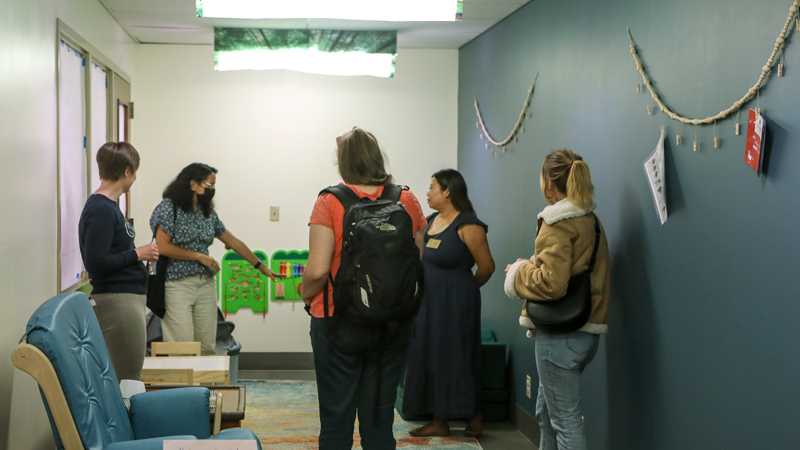 Launched on September 21, the Knight Library now has a reservable study room for caregivers and children, known as the "ABC 123 Room," which stands for "All Babies and Caregivers" in Room 123. This new space allows UO students, faculty, and staff who are parents or caregivers to access resources and learning supports in the library and the ability to study for extended periods, including outside of regular business hours when schools or childcare facilities are closed.
A recent survey suggests that 22% of college students are parents. At the University of Oregon, available and affordable childcare can be hard for parents to find and the challenges of studying while parenting can be numerous. To support and enhance academic success for UO's parents, the ABC 123 Room provides a  space that is safe for the child, comfortable for the parent, and noise-sequestered to prevent disruption to other learners in the library. 
Open to any UO students, faculty, or staff with children or caring for them, the caregiver-friendly study space includes:
Private, code-access space for users to nurse/pump (rocking chair, microwave, and fridge available in room) 
Sit/stand workstation with open space underneath to be accessible to wheelchair users 
Furniture scaled for children and a safe option for an infant to nap
Bookshelf stocked with "kid lit" to read while using the room or to check out
Age-appropriate activity kits including sensory items, developmental toy kits with guides, and a screen-free music player; a coloring kit and tablet will be added to the collection soon
Diaper kits, that come in several sizes, available at the circulation desk 
Reservations are required to protect the privacy of room users, but interested users can make a "walk-up" reservation at the circulation desk if the room is available.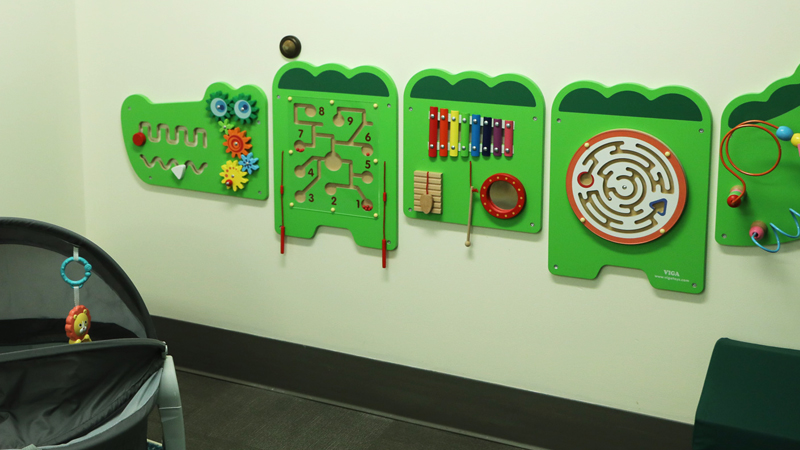 In addition to supporting student success, the new study room supports several of the UO Libraries' values and goals including:
Taking a user-centered approach in everything we do

Fostering diversity, equity, accessibility, and inclusion

Aligning our facilities with our vision to be a model for the enduring, positive impact research libraries can have on their academic and civic communities
The ABC 123 Room is the brainchild of Kate Smith, assistant director, Access Services. 
"I was so excited that we were able to dedicate a room next to the main first-floor area of Knight Library. It makes a statement about UO Libraries wanting to include and invite the people into our space who might not have felt welcome before. I hope it's the first of many such spaces," Smith shared.
Smith worked closely with Hana Chan, Law Library manager; and consulted with Doug Hodson, maintenance labor coordinator, and Evey Lennon, associate vice provost and university librarian for Central Services, to ensure that the new space could serve the widest possible range of caregiver needs possible. 
"We wanted a friendly space where someone taking care of a child can more comfortably study and care for the child while in Knight Library," said Smith.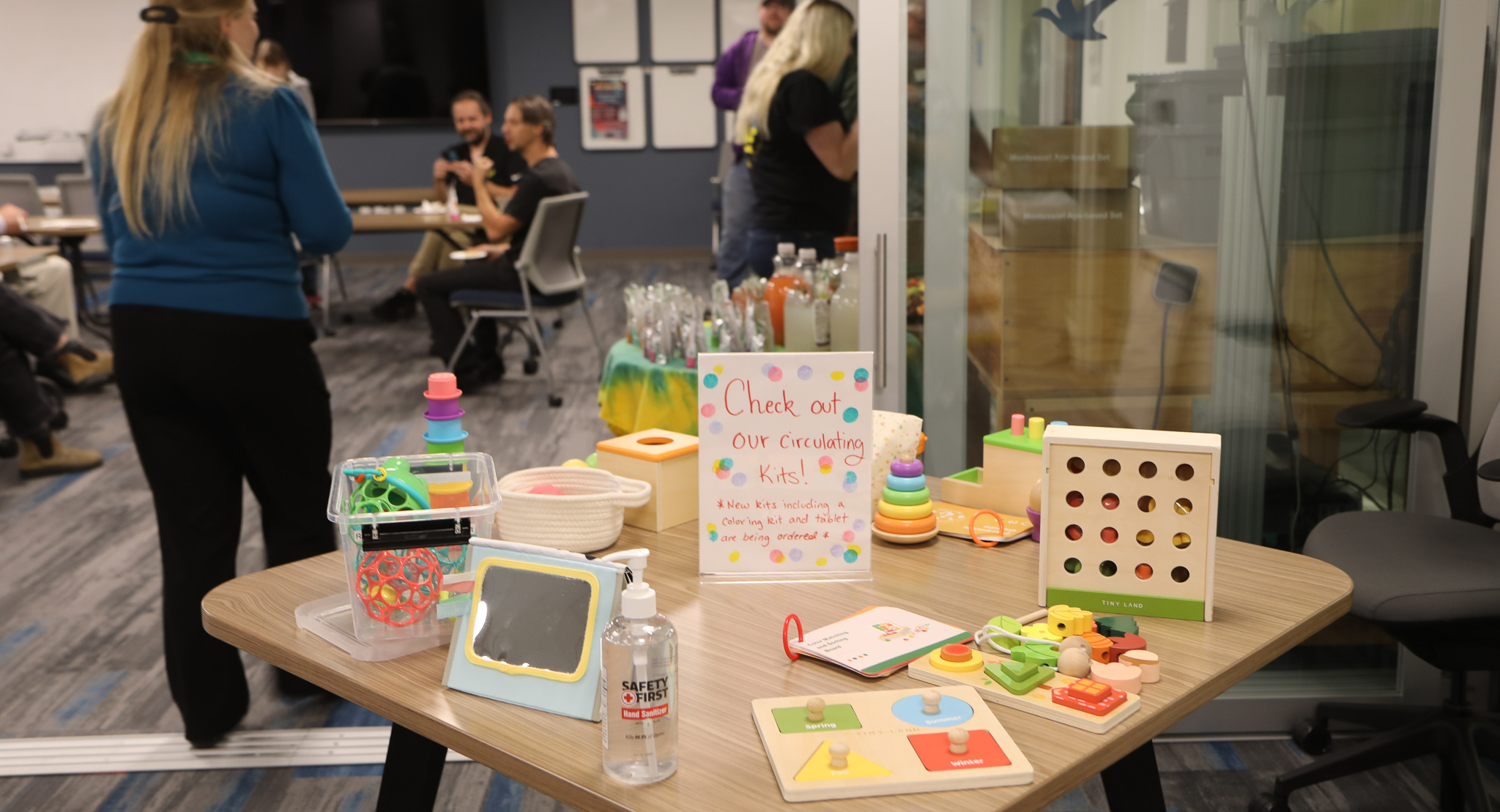 Chan added, "In choosing furniture and objects for this room, we tried to pick things that were inclusive and improved upon what was in our general areas or existing spaces. For example, we selected a rocking chair that not only safeguards from pinching but can accommodate a caregiver and child seated together or a larger person. This not only provides a useful and comfortable chair, but it adds to the library's growing collection of supportive and inclusive furniture. We also selected an adjustable sit/stand workstation to meet a variety of user needs including wheelchair users."
Thanks to their hard work and generous funding from a UO Libraries Innovation Grant—designed to broadly empower personnel to enact changes in response to users' evolving needs—Knight Library now has that fantastic space for students, staff, and faculty caring for children to study comfortably while caregiving.
—By Kate Conley, communications specialist, UO Libraries