Coordinator, Undergraduate Engagement & Instructional Services
Bronwen Maxson joined the University of Oregon Libraries in April 2019. As the Coordinator for Undergraduate Engagement & Instructional Services, she provides leadership and collaboration with campus programs and partners to promote undergraduate learning and research. She coordinates the Libraries' involvement with Academic Residential Communities (ARCs), First-Year Interest Groups (FIGs), the Common Reading Program, and the Writing 123 course. Bronwen is also the Subject Specialist and UO Libraries' liaison to Spanish & Portuguese (RL Dept.), Linguistics, and to the Latin American Studies Program.
Bronwen earned her MLIS at the University of Denver and a BA in English and Spanish at the University of Colorado Boulder. Bronwen's professional interests include information literacy, including in the Spanish-speaking world, the scholarship of teaching and learning, designing digital learning objects, Open Access publishing, especially in Latin America, and promoting inclusivity through scholarship and outreach.
Selected Publications
Hicks, A., Maxson, B. K., & Reyes, B. M. (2021). Hay muchos Méxicos: A new approach to designing international information literacy instruction. portal: Libraries and the Academy, 21(4), 859-884. muse.jhu.edu/article/818431
Lowe, M. S., Maxson, B. K., Stone, S. M., Miller, W., & Snajdr, E. (2020). Boolean redux: Performance of advanced versus simple Boolean searches and implications for upper-level instruction. The Journal of Academic Librarianship, 46(6), 1-8. doi.org/10.1016/j.acalib.2020.102234
Maxson, B. K., Neely, M., Roberts, L. M., Stone, S. M., Lowe, M. S., Macy, K., & Miller, W. M. (2019). The power of peers: Approaches from writing and libraries. Reference Services Review, 47(3), 314-330. hdl.handle.net/1794/24585
Stone, S. M., Lowe, M. S., & Maxson, B. K. (2018). Does course guide design impact student learning? College & Undergraduate Libraries, 25(3), 1-17. doi.org/10.1080/10691316.2018.1482808
Reyes, B. M., Hicks, A., & Maxson, B. K. (2018). Information literacy practices of Spanish-speaking graduate students at the University of Kansas. portal: Libraries and the Academy, 18(3), 595-615. scholar.colorado.edu/libr_facpapers/119/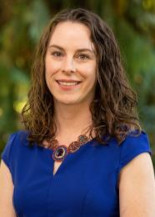 Research, Instruction, and Access Services
Mailing Address:
1299 University of Oregon, Eugene, OR 97403
Subject Areas:
Latin American Studies
Linguistics
Romance Languages
Spanish and Portuguese
Languages:
Italian
Portuguese
Spanish