As the University of Oregon Libraries' first Giustina Director of Special Collections and University Archives, David oversees a department charged with preserving and promoting access to some of Oregon's most precious historical resources. Featuring illuminated manuscripts, incunabula, rare volumes on Pacific Northwest history, original works of art and photographs, unique personal papers and university history, the Special Collections and University Archives constitutes an unparalleled record of Pacific Northwest history and culture — one of the largest such collections in the Pacific Northwest.
From 2001-2016, he served as Associate Director and Head of Technical Services at The Bancroft Library, University of California, Berkeley, and held the tenured University rank of Librarian with Distinguished status. He was responsible for all aspects of collection management including acquisitions, copy cataloging, original cataloging, serials, audio-visual materials, manuscript and archival collections processing, and preservation. He supervised 27 FTE staff and administered all projects involving database management, digital imaging and metadata, SGML/XML/HTML encoding, e-text development, and Web access. He oversaw the Library's processing and digital grants which included development of potential grant projects, grant writing, and post-award project management. He managed an annual budget of $2 million that included federal and state funding awards, foundation grants, and private gifts. During his tenure, he acquired over $6 million in grant and foundation awards.
He began his archival career in 1980 as the University Archivist and Head of Special Collections at Gallaudet University in Washington, D.C., where he engaged in collecting the historical record of the American Deaf Community. In 1988, he moved to Harvard Law School to serve as Curator of Manuscripts and Archives, one of the nation's largest legal rare book and manuscript collections. There, he was exposed to the antiquarian community in the largest academic library system in the United States. In 1997, he transitioned to serve as the Library Director at the Maryland Historical Society, one of the largest holdings of Colonial and Civil War documents and artifacts in the United States, and succeeded in modernizing the Library and its technical access systems.
Since 2004, he has held the appointment of lecturer at San Jose State University's School of Information Science, a graduate degree program offering only online classes, where he teaches classes on archives, metadata for archival resources, and records management.
David holds the B.A. degree in History from Wabash College (1976) and the MLIS degree from Simmons College (1979).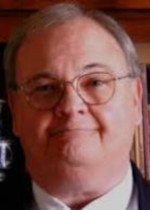 Library Administration
Special Collections and University Archives
Office:
Knight Library SCUA Room 203
Mailing Address:
1299 University of Oregon Eugene, OR 97403-1299