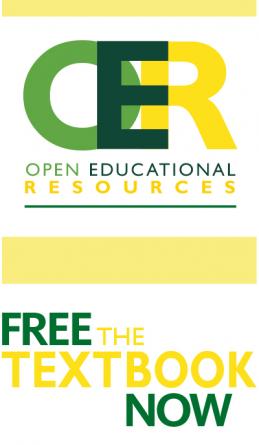 Open Educational Resources (OER) are free and openly licensed course materials, such as free textbooks, that can help ensure that all of your students, regardless of their financial situation have free access to your course materials on the first day of class. OER fit into a larger umbrella of textbook affordability, with the goal of providing a variety of solutions for faculty to minimize the cost of course materials for students, while also maintaining the quality of educational materials and respecting academic freedom.
The Libraries' Commitment to Textbook Affordability
The University of Oregon Libraries is an essential partner in the University's educational, research, and public service mission, and actively supports the student learning experience. One of the ways we do this is through promoting and assisting faculty with the adoption of low and no cost course materials like OER and library eBooks. Faculty who are interested in lowering student costs can work with librarians to locate high quality course materials, and where there may be gaps in a discipline, faculty can work with Librarians to author new OER. 
Get Textbook Assistance Now
Faculty
Students
Check UO Libraries for print or ebook copies of your assigned textbook (or Ask a Librarian for help!)
Contact your instructor to discuss reduced cost options, such as an older edition or borrowing a book from them
Consider purchasing or renting digital ebooks or buy used books
Comparison shop online to find the best price for your textbooks
Explore financial assistance options, including scholarships, short-term loans, and other non-monetary assistance.
Apply for a textbook subsidy through the Basic Needs Program in Office of the Dean of Students (up to $300) or contact the Basic Needs Team for support
Check for textbook loaner programs on campus to see if you can borrow a textbook (see each page for eligibility requirements):